Multi-Passionate Thinking, Distilled
Why having too many interests is a strength and not a weakness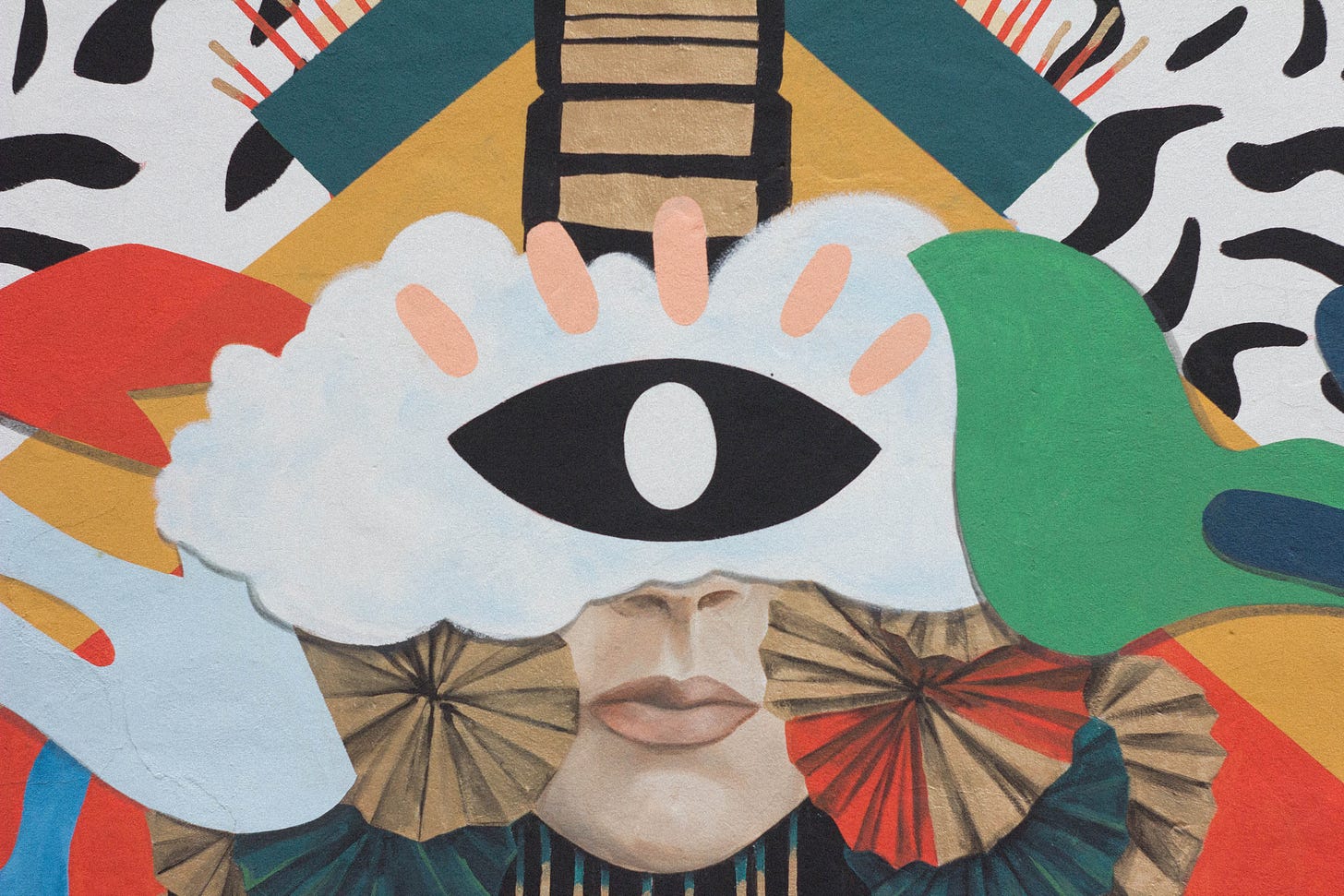 Image from Unsplash
I've always had a big problem: I want to do everything.
I can get deeply interested in pretty much any subject. I got an art history minor in college even though it wasn't related to my journalism coursework. I got really into boxing last year and took classes at an old-school boxing gym so I could learn the real technique instead of going to a "boxing-inspired" workout class like Rumble. I know more about serverless computing, sweatpants and snake charming (FYI, it's not a thing, snakes don't have ears) than I should.
The whole reason I created this newsletter in the first place was to follow my curiosities and share the rabbit holes I go down each week, in hopes that I could spark that curiosity in other people too.
This multi-faceted thinking is a problem in a world that tells you to specialize. In your career, you're supposed to pick one direction and run like hell. I can't do it. I love too many things. Tech! Beauty! Food! Music! Travel! The world is so exciting, all of it.
But lately I've stopped seeing my lack of focus as a problem and more like a strength. Creativity is often defined as the ability to make connections between seemingly unrelated things. You can't find those connections unless you're thinking about multiple unrelated things.
Steve Jobs famously championed this type of interdisciplinary thinking:
"It's technology married with liberal arts, married with the humanities, that yields us the result that makes our heart sing."
You can't design the Mac without understanding tech, art and psychology. In my own job, I can't create a PR strategy without understanding how my client fits into different topics. It's my ability to read voraciously about random things and my openness to new experiences that enables me to think on my feet, speak up in meetings and come up with the story angles that reporters haven't seen before.
This is the part of the newsletter where I usually share my research findings on the topic at hand. And there are so many think pieces and essays about what it means to be multi-passionate. But I was discouraged to find that many of them are surprisingly negative. Some paint a picture of multi-passionate thinking as flaky and scattered. Some say multi-passionate thinking is just an excuse to not stick with something. And that's not what I want to leave you all with.
So instead, I'll leave you with this: Follow your curiosities. Explore different hobbies. Read the Wikipedia page about something completely irrelevant to anything you're doing. Know that you're the person who can raise their hand in a brainstorm because you've seen something different. Multi-passionate thinking is real and it's awesome.
To see more ideas in your inbox weekly, hit subscribe below.
---
In other news…
---
Try Something You're Bad At: Home Gym
I've been stuck in a fitness rut for the past few months. Turns out I hate working out at home. After spending a lifetime in dance class and cheer practice, I'm used to a group environment, with a structured schedule and people telling me what to do.
I realized that self-motivation wasn't the problem with my lack of home fitness. The problem was that I didn't know where to start. I have never had to work out at a gym or at home in my life. I can do the splits but I can't do proper squats. So I enlisted Chris to be my personal trainer, and he walked me through a daily 20-30 minute routine that uses resistance bands and a pull-up bar.
I was so skeptical, but then. THEN. I went to my aerial silks class the week after I started Home Gym, and I suddenly nailed a trick that I've been struggling with for months. It's called the cross-back straddle, and it's a major milestone for beginners: You have to pull yourself up into a straddle and invert, which takes a lot of full-body strength. There's a whole straddle-pull-lean-push succession that needs to happen fast to get yourself upside down.
It was like a switch in my body had been flipped. Somehow this…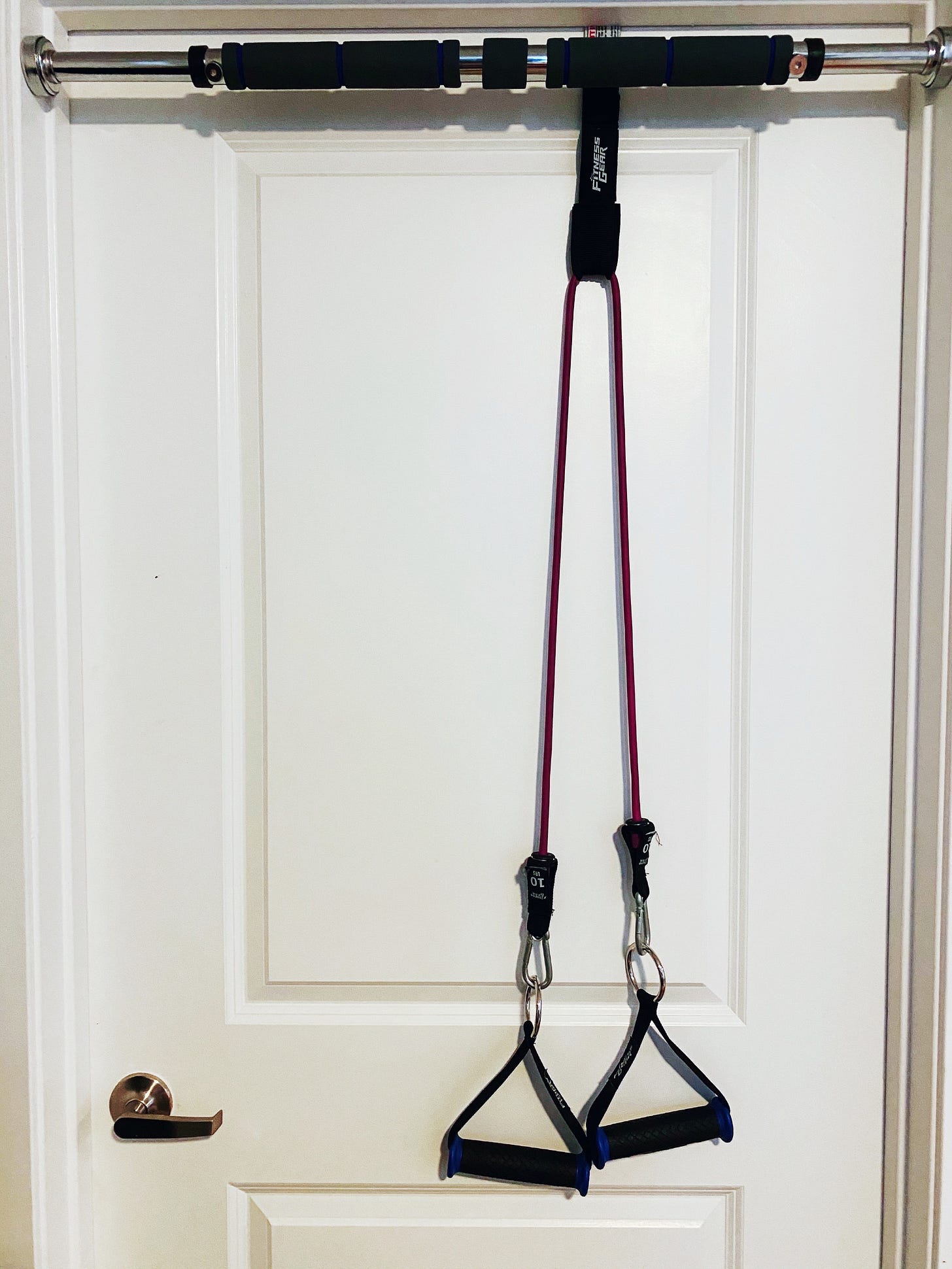 …directly turned into this, which is way more fun…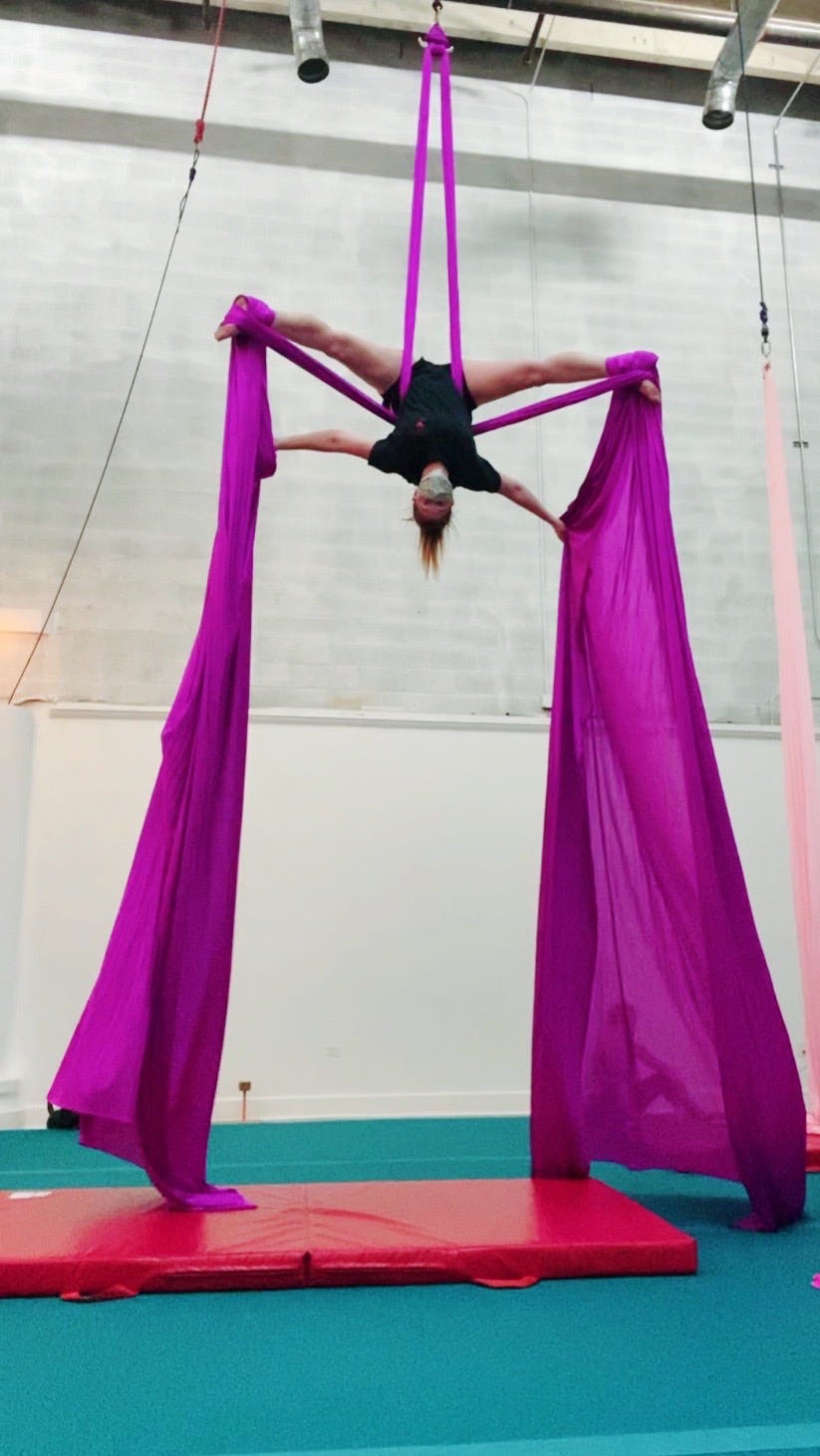 …and now I'm a believer in the power of pull-ups.
Final verdict on Home Gym: Fine, I'll do it.
---
Skincare Soapbox: Facial Glow Oil (#NotSponsoredByEossiBeauty)
You heard me! Facial. Glow. Oil. Never used the stuff until two things happened in my life: 1) I started Accutane and 2) I supported a new beauty brand launch at work.
The beauty brand, Eossi Beauty, happened to be releasing a CBD facial glow oil just when I was in the market for a product that would hydrate my skin, relieve redness and irritation and give me a glow-up while I'm at it. Enter Eossi.
Two weeks in to my treatment, Accutane is already making me feel more like a normal person with clear skin, which is magical enough. Eossi makes me feel like a goddess that literally glows from within.
It's also just a beautiful product that I love displaying on my counter, so it doubles as skincare AND home decor: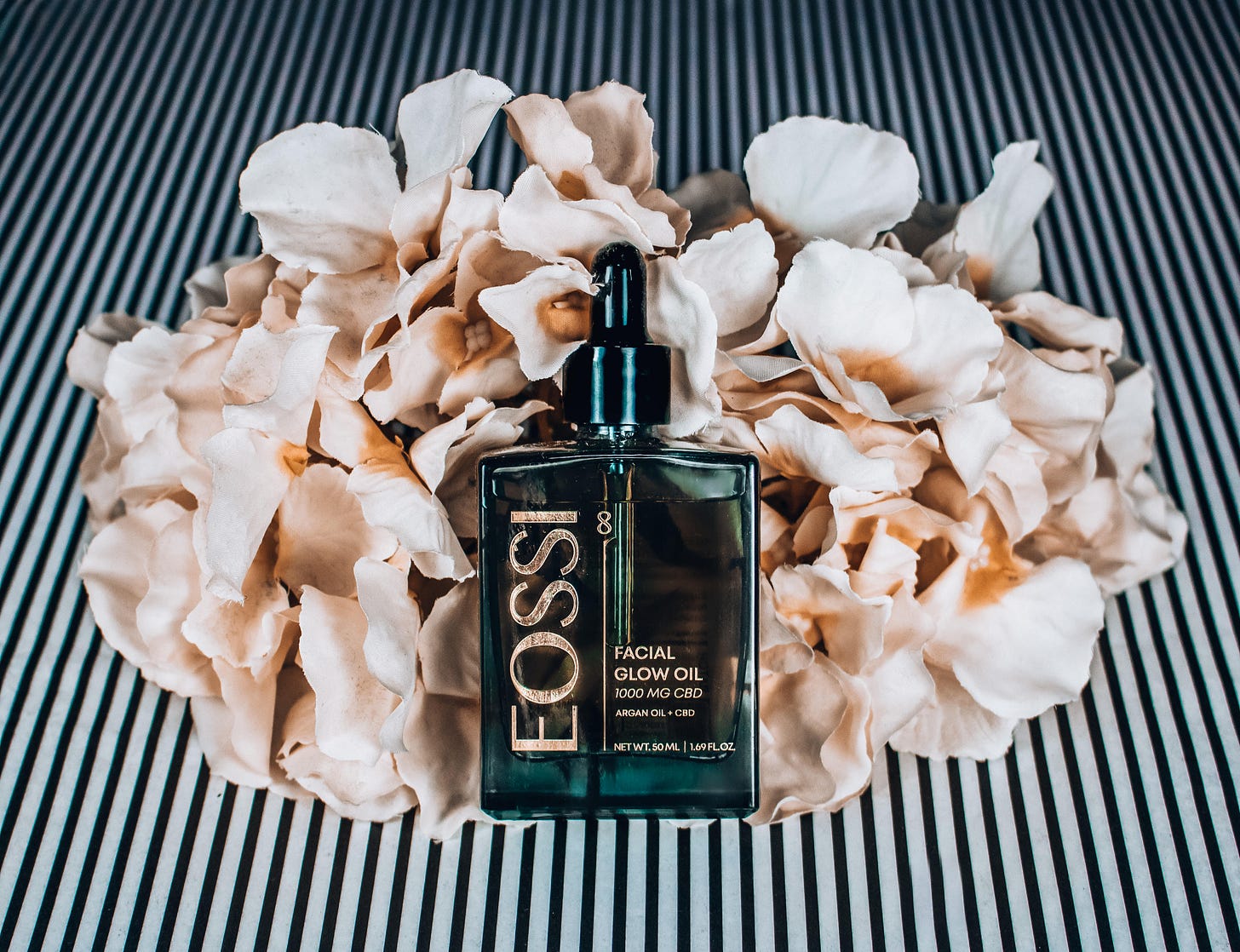 Okay, so I'm technically the publicist for this product, which means I am as biased as it gets. But when it comes to skincare, I tell it like it is, and I am already obsessed with my Facial Glow Oil #8.
What are you waiting for? Don't just sit there reading my newsletter, GO BUY IT!
---
Hop Take: Craft Beer of the Week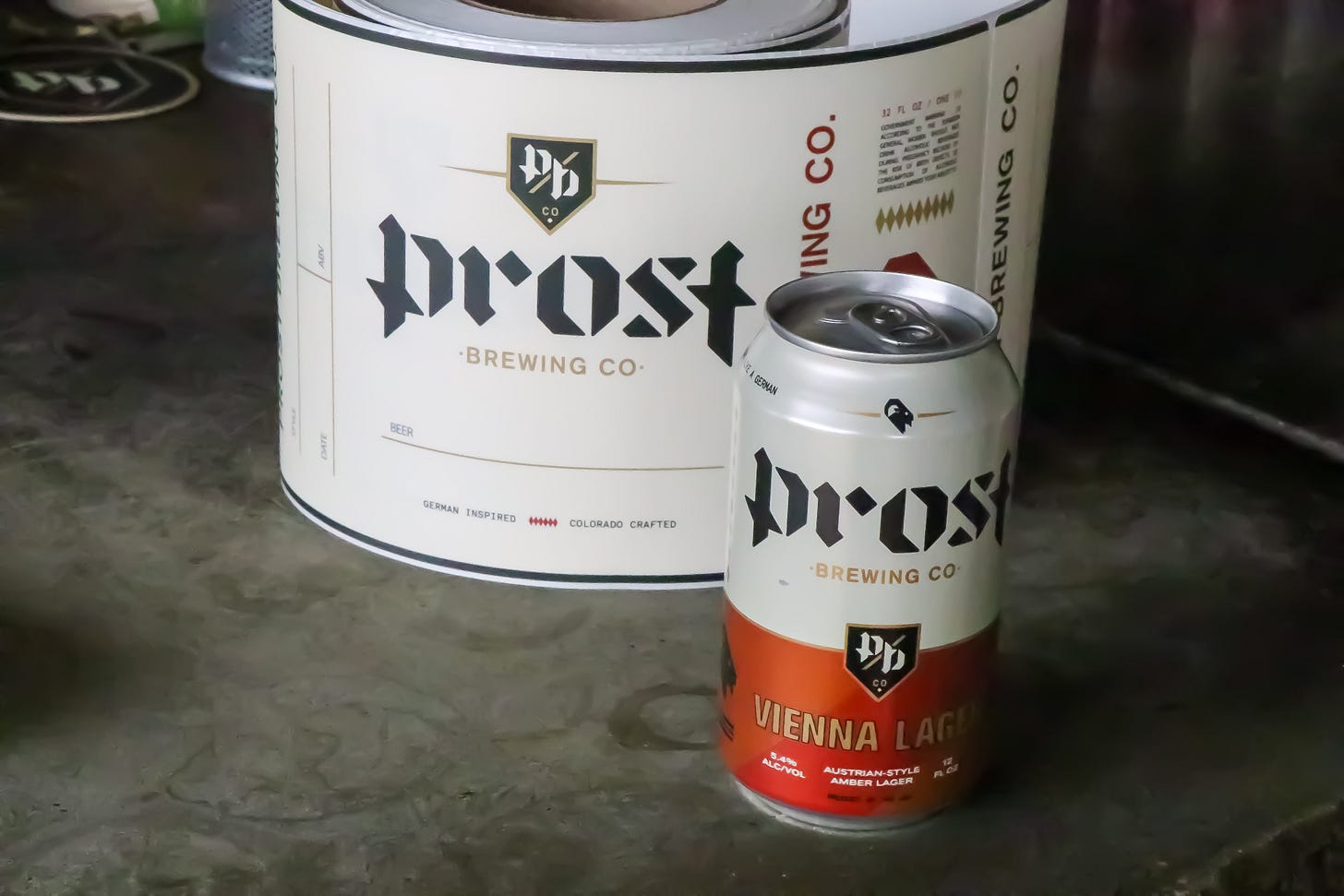 Vienna Lager, Prost Brewing
Once again the award goes to Prost. I went there last weekend with my friend Gabby (shoutout Gabby! come back already!) and tried one I don't usually get, the Vienna Lager. I was really happy with my choice. Then again, you can't go wrong with anything in the Prost lineup.
---
That's all, folks! See you next week. And if you haven't already, smash that subscribe button.
Cheers,
Alex